With millions of children locked out of school by the Coronavirus pandemic, Chromeworks wants to teach your kids to code.
For free.
Stuck at home in quarantine? Why waste your time playing video games when you can make them? Follow along with Ontario-certified teacher Andrew Tomec and learn to make computer games and animations using MIT's acclaimed coding platform, Scratch. Our program, aimed at students 8-12 years old, is attracting praise from students and parents around the world. Build digital literacy and creative problem-solving skills, and connect with other kids in a safe, supportive online environment. There's something for every kind of kid.
Watch our concise video tutorials and lesson recaps on YouTube and learn how to create your very own video games and other cool coding projects, step by step. New content posted every weekday​ at 9 am.
​
BEST FOR
Kids who want
a no-nonsense
coding lesson
Preview lessons,
check our back catalogue, read the docs and download graphics and templates
on our Lessons page.
Join our server on Discord,
a meeting space where members can communicate and collaborate on
shared projects
DISCORD AGE WARNING: Please note that like all social networks, Discord limits its users to age 13 and up, so there's an expectation that younger children who are logging in to this service will be monitored by parents to confirm that they're using it appropriately. We believe the circumstances of this emergency necessitate experimentation and new approaches to communication, and after trying many solutions, we were impressed by Discord's powerful tools for text, voice chat and screen sharing, all of which make it an ideal educational tool -- with proper supervision.
Frequently asked questions
What's a live stream?
---
Live streaming is the broadcasting of live video to an audience over the Internet. Videos created via Live Stream can be viewed at any time afterwards, but viewing them live lets participants interact with the streamer and answer questions via text chat.
---
How do I watch your live stream?
---
Subscribe to our YouTube channel at this link, and you'll see a video thumbnail connecting to today's lesson. Click the bell-shaped icon beside the Subscribe button to enable notifications every time Chromeworks goes live or when a new video is released.
---
How do I watch your video and work in Scratch at the same time?
---
Unless you have a multi-monitor computer, you'll need to switch between different apps or tabs as you move between the instructional video and the Scratch application. In Google Chrome, you can set up a new tab for each applications and switch between the by pressing [Ctrl-1] to see the first tab, [Ctrl-2] for the second, and so on. Many of the kids who watch our daily Live streams aren't all that worried about building projects while they watch, preferring instead to watch Mr. T's logic and troubleshooting processes at work as he builds projects. While coding, Mr. T saves his work to a shared "working file" which any of his students can pick up at any time to see and manipulate all the code being worke don in the lesson.
---
Can I participate if all I have is an Ipad/Android tablet?
---
YouTube and Scratch both work with any device that supports modern web browsers. We recommend you have both apps open in separate windows or tabs and switch between them during the lesson. TUTORIAL: Task switching in Android TUTORIAL: Task switching in IOS
---
How do I talk to the teacher?
---
You can type questions into the chat window. Be patient, as there's up to a minute of time lag between what you see on the screen and what's happening in the real world. Mr. Tomec, our lead instructor, will be holding office hours on our Discord server immediately after each class, where more complicated questions can be answered using screen sharing. You can also e-mail Mr. T at info@chromeworks.ca.
---
What is Discord and how do I use it?
---
Discord is a multimedia communication app first created for the gaming community, but which is increasingly being adopted by the educational community. During this time of crisis, we want to introduce parents and teachers to a powerful communications and teaching tool that kids ARE ALREADY USING, and which we think holds unique potential as an e-learning platform. Note: Discord is recommended for children aged 13 and older. Kids who'd like to participate in online discussions will need parental supervision to join and participate in this forum. Here's an introductory video that explains Discord: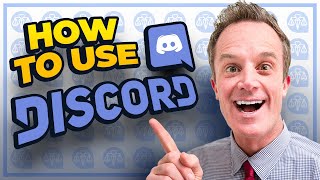 And here's an article that discusses its benefits as a teaching tool
---
What's the difference between your 9am and 10am broadcasts?
---
Our 9 am broacast is a shorter version of the prior day's 10am show, edited to remove all the classroom chat, remixes and other elements that aren't related to the project of the day. It's a lean and mean broadcast intended for kids who want to skip the socializing and get right to the coding. Our 10am broacast is a more relaxed, slower-paced show that's intended to offer a fun daily dose of community to kids who are isolated by the COVID-19 lockdown. Along with a fun daily coding project, we spend time showcasing student projects, chatting and playing games.
---
How do I sign my son or daughter up for your class?
---
All our educational offerings are free and require no signup or registration. 9am Broadcast: We release a new Scratch tutorial video every weekday morning at 9am EDT. Subscribe to our YouTube channel to get alerts when new content is posted. 10am Live Stream: To join our live broadcast, just click on the Join Our Live Stream button at the top of this page or on our lessons page to be linked directly to the stream, which starts daily at 10 sharp. This is a live broadcast, so you will be able to communicate with other students via text chat or chat with Mr. T by voice using the Discord app. After the broadcast has concluded, you'll be able to watch it afterwards on YouTube. Live Stream sessions are marked Dress Rehearsal on YouTube to distinguish them from our edited broadcasts. Discord Meetings: Join our Discord server by downloading the software (Available on Windows, Mac, Android and Linux) and navigating to our server. When you first enter the server your will be unable to see or navigate to most of the site until your permissision is upgraded. Just leave a message with Mr. T with an adult e-mail address to confirm your identity and we'll upgrade your permissions so you can join our group. Scratch accounts are free and can be activiated by filling ina very brief application form here. Users without an account will still be able to code, but will be unable to save or share files. Video editing: In addition to coding instruction, we also offer weekly video editing and moviemaking tutorials suing WeVideo, the world's biggest cloud-based vidoe editor. For the duration of the lockdown, WeVideo is offering free accounts to teachers and their classes. Click here to activate your account and join Mr. T's video editing class.
---
Is Discord safe for children?
---
Like almost all social networks, Discord's user permissions stipulate that users be aged 13 and up. As such, there's an expectation that parents will keep an eye on their child's activity while using this service -- a task that's made easier right now while many parents are stuck at home with their children. We believe this emergency has created a unique situation for kids that demands outside-the-box solutions. Just as any web browser can navigate a tech-savvy child to dark corners of the Internet, Discord can be used to navigate to places where material that's inapproporiate for children can be found. All text chats within Discord are logged, and we encourage parents to keep an eye on which servers their child has joined and what types of communications their child is engaging in. My own server aims to be a family-friendly place where kids can communicate and work together in a safe environment. Parents are always welcome to set up their own account and monitor activity on the server, but only children and teachers are allowed to post content. Our young users have so far proven very responsible, and are actively monitoring for activity that breaches our strict server rules. Here's a lengthy article by Common Sense Media on the pros and cons of allowing children and teens to use Discord.


---
How do I join your video editing class?
---
For the duation of the COVID lockdown, we are offering free video editing software to all children who join our class. Simply click on this link and follow the instructions. You will be automatically enrolled in my class once you register. Here's a brief video that explains the signup process with screen shots.
---
What is Scratch?
---
Scratch is a revolutionary coding platform designed by MIT's Lifelong Kindergarten Program specifically to teach coding to children. Completely free to use, Scratch boasts more than 55 million users in almost every country around the world. In Scratch, children build code by droagging blocks across the screen and attachign them like Lego, which relieves kids of the stress of trying to type and spell complex coding commands -- an impediment that in the past discouraged a lot of kids from learnign to code. Scratch can be used to create all kinds of digital projects, including games, animations, digital art and music. Finished projects can be shared in the broader Scratch community and "remixed" with new sound and graphics. Sophia, one of Chromeworks' youngest online students, has compiled this little introduction to Scratch that explains the software in her own words.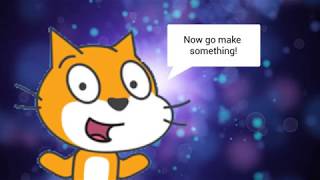 ---
---